We are the Portland Winemakers Club.
We've been mastering the craft of home winemaking one barrel at a time since 1968.
• • • • •
At PWC information flows freely and serious winemaking is discussed with a glass in hand.
Learn More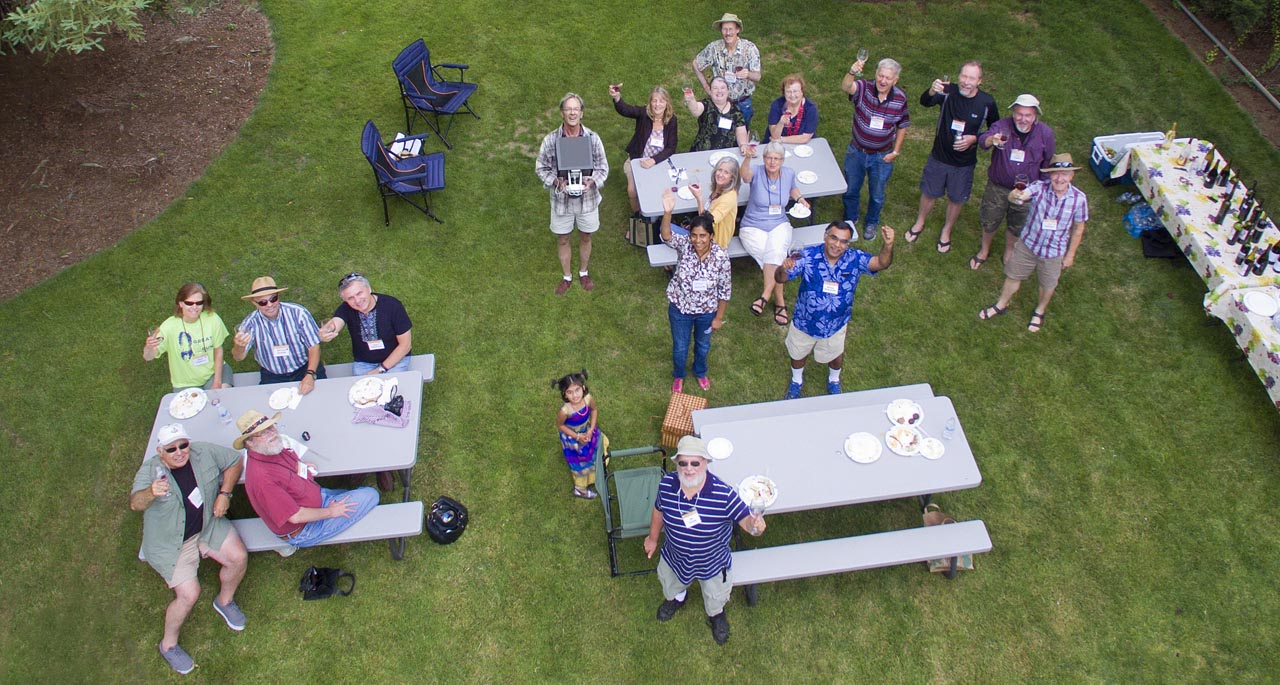 Our History
After nearly 50 years of being called Westside Wine Club, we've changed our name to Portland Winemakers Club.
Never fear, everything else about our club reflects its long, rich history.
Meetings
Monthly meetings provide members with the opportunity to share information, increase their knowledge and discuss home winemaking in detail.
Novice to expert, everyone is welcome at PWC.
Membership
There are many benefits to being an active member of Portland Winemakers Club.
Organized events, ongoing educational opportunities and group purchases are just the start of what PWC offers.
Members
The heart of Portland Winemakers Club is its members.
They've been crafting wines for years and know a thing or two about successful winemaking. They also know a bit about wine tasting.