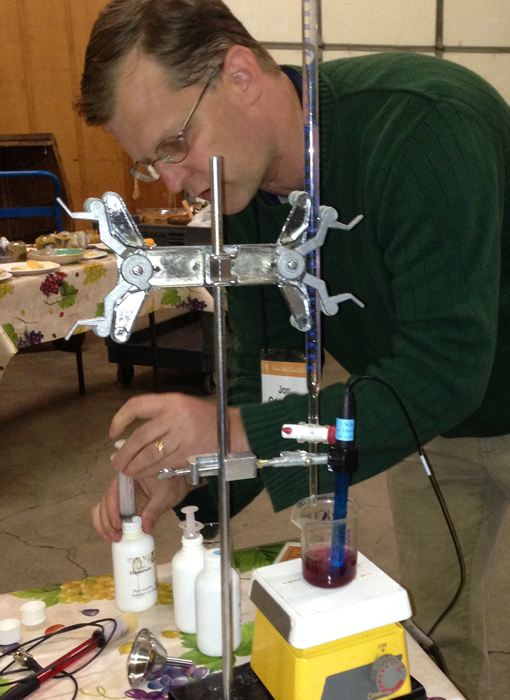 M E E T I N G S
Portland Winemakers Club meets the third Wednesday each month from 7pm–9pm at Oak Knoll Winery.
Meetings include member wine tastings and blind competitions, invited speakers, technique demonstrations and group discussions regarding PWC business. A couple of tours to commercial wineries and educational venues round out the remainder of the club's annual itinerary.
Of course no calendar is complete without an annual Summer Picnic and Winter Gala, and PWC enjoys both. Fully!
• • • • •
To learn more about Portland Winemakers Club please attend a meeting or contact us directly. View Calendar and Contact for details.
• Sulfite testing demonstration at PWC meeting.
•••  E D U C A T I O N  •••
PWC offers educational events twice a year at its regular scheduled meetings.
• • •
Past speakers and topics include:
• Winemaker Patrick McElligott of Sinnean Winery discussed vintage Pinot Noirs from local wineries and how wines are judged at competitions. He also tasted and commented on several PWC member wines.
• Winemaker, vineyard owner and geologist Mike Hallock of Carabella Vineyard explained the history and soil content of the Willamette Valley's different AVAs.
• Robert Brittan, winemaker and founder of Brittan Winery, shared his experiences of over 30 years of growing grapes and making wine in the Willamette Valley.
• Andrew Beckham introduced the club to his traditional winemaking method of creating and using amphorae.
• Sommelier, Rob Landsness, discussed the major trends he sees in today's wine industry. He shared his experiences as a sommelier in the San Francisco Bay area and insights from his recent trips to Bordeaux, France. 
• Michael Blackard of Portocork provided in-depth information about corks.
• PWC members presented a variety of their "Best Practices" tips and techniques. Topics included heating and cooling ideas, taking measurements, testing equipment, use of inert gases, air locks and stoppers, and describing sparkling wine techniques.
• PWC members visited different stations of the club's Aroma Faults & Flaws Kit to discuss aromas they've experienced in their wines, the cause of these aromas and how to avoid off-aromas.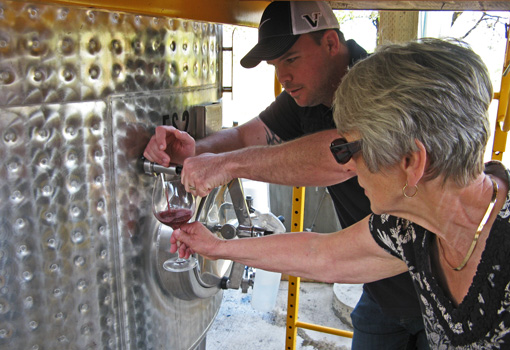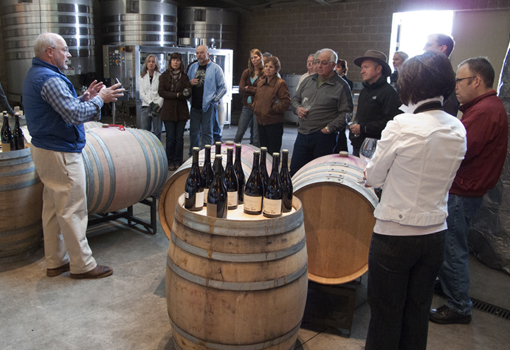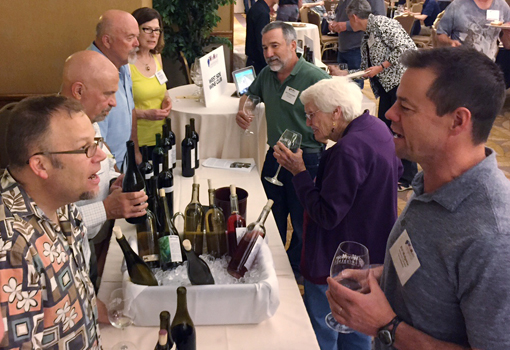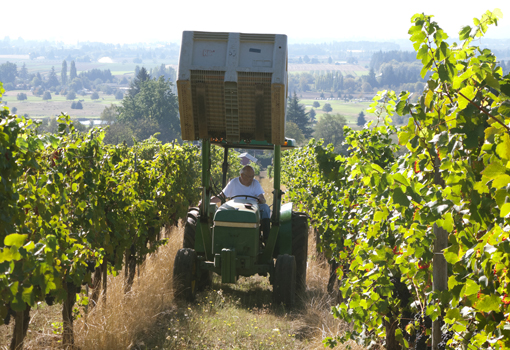 •••  T O U R S  •••
In addition to its regular monthly meetings, PWC organizes two tours per year to different wineries and industry related venues.
• • •
Past tours include:
• Patricia Green Cellars tour showcasing PGC's commitment to emphasizing a vineyard's terroir. Extensive barrel sampling hosted by winemaker / owner, Jim Anderson and Cellar Master, Matthew Russell.
• Carlton Winemakers Studio and Utopia Winery tours of the cooperative facilities and tasting room.
• Ferraro Cellar tasting with former PWC member, Dick Ferraro. Dick discussed his Italian winemaking heritage and wine distribution methods for small scale wineries. Members also tasted wines from Sinnean Winery who shares space with Ferraro Cellar.
• Lange Estate Winery tour with Don Lange and and his son, Jesse, who discussed soil influences on wine flavors and aromas.
• Colene Clemens Vineyards tour and barrel tasting with winemaker and vineyard manager, Steve Goff.
• Dobbs Family Estate extensive tour of high-end and bulk wineries, led by Andy McVay.
• Johan Vineyards and Eola Hills Wine Cellars tour.
• Oregon Barrel Works tour.
• Soter Vineyards tour and tasting led by Tony Soter who discussed sustainable practices in the winemaking industry.